Legal Matters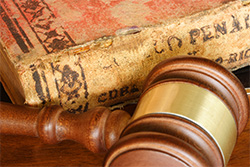 Most of our clients need some assistance with their wills and estate planning. In addition, many clients of Seneca Financial Advisors are executives at companies where employment agreements and sophisticated compensation plans require interpretation. Seneca advises many business owners and entrepreneurs on a variety of legal issues that can affect their personal finances. With many years of experience at Nixon Peabody LLP, a legal firm with local, national, and international clients, Seneca's advisors are cross-trained in legal matters and can help you identify issues that affect your overall plans. While we have no specific affiliation with any one law firm, our advisors can help you find competent, ethical, and efficient lawyers to help you put your plans in place. We can connect you to legal experts to assist you with:
Estate planning: We take various approaches to planning your estate and, working with your attorney, make sure the numbers fit the plan and that the legal work is finished and periodically reviewed as you get older.
Real estate: the purchase, re-financing, or construction of a home involves legal and financial issues. Seneca is skilled at helping you with the various aspects involved in these transactions and can work with your attorney to ensure your deal closes on time and to your satisfaction.
Litigation: While never a first option, this is sometimes inevitable. Little else can impair a family's finances like a serious personal lawsuit. Finding the right lawyer and understanding your financial position throughout this process can be invaluable.
Divorce: Seneca's advisors have many years of experience helping clients separate their finances as part of their personal separation. Divorce counsel often appreciates a knowledgeable financial advisor who understands the tax issues involved in separating assets as fairly as possible. Corporate executives appreciate that Seneca can make complex stock and other compensation plans understandable to divorce counsel and the spouses they represent.
Charitable planning: Good charitable plans often involve the use of trusts to create gifts that are enhanced by tax savings. These trusts sometimes eliminate any cost to a family while they benefit the charity. We understand the various strategies in use today and can work with your attorney to make sure the proper documents are drafted, all to help you achieve your charitable goals at the least possible cost.